800 Litre
1775mm height
800mm diameter
Price $495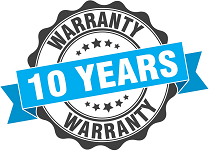 All our water tanks are supplied with:
Inlet mozzie strainer
Brass outlet
90mm Overflow
800 Litre Round Water Tank
With a height of 1775mm and a diameter of 800mm in a classic round shape, this 800 litre round water tank offers an ideal balance between compact size and generous capacity. Whether you're looking to install a water tank to save money on your water bills or you simply want to do your bit for the environment, this 800 litre tank is sure to meet your needs and exceed your expectations.
For more information about this water tank or any of our other available options, contact All Oz Tanks today by calling (03) 9782 6140.