700 Litre
2030mm height
700mm diameter
Price $340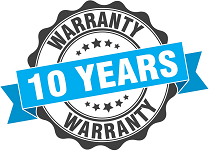 All our water tanks are supplied with:
Inlet mozzie strainer
Brass outlet
90mm Overflow
700 Litre Round water tanks
These 700 litre water tanks are perfect for your home as it is exclusively designed by our experts to meet your requirements. These water tanks are compact, durable, relible and have excellent working life. Furthermore, these 700L water tanks are available in different colors. Choose as per your preferences and enjoy the water conservation at its best.
There are some exellent specifications associated with these 700 litre water tanks in Melbourne made by All OZ Tanks. These tanks are manufactured by quality UV stabilised food-grade polyethylene and has inlet strainer and PVC overflow with mosquito strainer.
So, saving water bills is easy now! Contact us today to get quality 700L water tanks in Melbourne!