5020 Litre
1650mm height
2100mm diameter
Price $990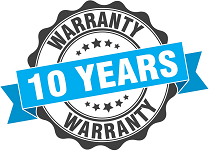 All our water tanks are supplied with:
Inlet mozzie strainer
Brass outlet
90mm Overflow
1600 Litre round water tank
Constructed from durable polyethylene and built to withstand Australian conditions, this 5020 Litre round water tank from All Oz Tanks is an ideal choice for both residential and commercial properties. Measuring 1650mm in height and boasting a diameter of just 2100mm, this tank is perfect for those wanting to lower their water bills, do their bit for the environment and experience the benefits of drinking fresh rainwater.
To learn if the 5020 Litre round water tank is suitable for your water consumption needs, call All Oz Tanks today on (03) 9782 6140 or fill out the quick contact form on this page.