5000 Litre
2180mm height
960mm width
3150mm length
Price $1650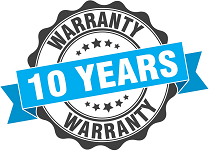 All our water tanks are supplied with:
Inlet mozzie strainer
Brass outlet
90mm Overflow
5000 Litre Slimline Water Tank
If you want a long-term investment plan for your Melbourne residential property, there's no better option than a 5000 litre slimline water tank from All Oz Tanks. This option is perfect for storing significant volumes of rainwater for various purposes including drinking, cleaning and gardening.
Designed using heavy-duty polyethylene that can resist the damaging effects of UV rays and other inclement weather, the 5000 litre slimline rainwater tank is certified to Water Tank Standard AS/NZS 4766 and comes with a full ten year manufacturer's warranty for extra satisfaction and peace of mind.
When you're looking for the best prices on 5000L slimline water tanks in Melbourne, order from the water tank experts at All Oz Tanks today.