500 Litre
1250mm height
770mm diameter
Price $325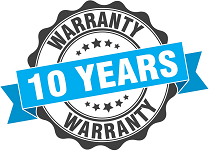 All our water tanks are supplied with:
Inlet mozzie strainer
Brass outlet
90mm Overflow
500 Litre Water Tank
Providing more than double the capacity of our 200 litre water tank, our 500 litre tank is ideal for households looking for a compact solution for their tank water needs. Constructed from durable polyethylene and certified to water tank Standard AS/NZS 4766, this tank is a great choice for anyone looking to reduce their reliance on tap water and play their part in helping the environment.

For more information on our 500 litre water tank, contact the experts at All Oz Tanks today via phone or online contact form. We're happy to answer any questions you may have about our products.