3007 Litre Squat
1650mm height
910mm width
2890mm length
Price $1100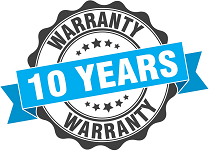 All our water tanks are supplied with:
Inlet mozzie strainer
Brass outlet
90mm Overflow
3007 Litre Slimline water tanks
This large water tank with capacity of 3007L is espicially made for joint families as their daily water usage is more than small families in Melbourne. Instead of spending money on water bills, you can have a 3007L slimline water tank made by All Oz Tanks. It will store enough water your daily water utilization.
This water tank is made from durable polyethylene to guard against bad weather and the effects of UV rays. Furthermore, it also certified to water tank standard AS/NZS 4766. so you dont have to worry about the quality of the tank. Get guaranteed ten year manufacturer's warranty on this 3007L slimline water tank and have a better and comfort life.