25000 Litre
2790mm height
3780mm diameter
Price $3280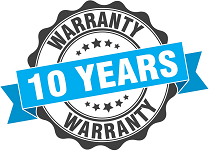 All our water tanks are supplied with:
Inlet mozzie strainer
Brass outlet
90mm Overflow
25,000L Round Water Tank
With the 25,000 litre round rainwater tank from All Oz Tanks, you'll be able to collect enough rain water to accommodate almost any domestic or agricultural need and slash your water bills at the same time. Manufactured from a single sheet of heavy-duty polyethylene that is UV stabilised and classed as food-grade, our Australian made 25,000L round water tanks are certified to Water Tank Standard AU/NZS4766.
They come with such features as:
1) Inlet leaf strainer
2) 90mm overflow
3) Wide choice of colours
4) Mosquito strainer
5) 1 inch brass outlet
In addition, you'll also receive the full 10 year manufacturer's warranty for total confidence and peace of mind. When you're looking for the best deals on 25,000 litre round rainwater tanks in Melbourne, you can trust All Oz Tanks to meet your needs. Get in touch with us today.