2500 Litre
2010mm height
740mm width
2350mm length
Price $960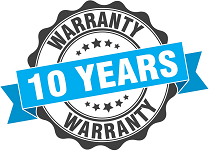 All our water tanks are supplied with:
Inlet mozzie strainer
Brass outlet
90mm Overflow
2500 Litre Slimline Water Tank
Do you want to enjoy having access to some of the freshest water you can get? At All Oz Tanks, we can supply a sizeable 2500 litre slimline water tank for you to collect rainwater for drinking as well as for a whole range of other purposes. Durable against Australian weather conditions and resistant to the harmful effects of UV rays, our 2500L slimline water tanks also meet all Australian quality standards and safety guidelines.
All Oz Tanks guarantees a ten year manufacturer's warranty for all products, including our 2500L slimline rainwater tank. Get in touch with us today for all your water storing needs. Call us now on (03) 9782 6140 or fill out our simple online contact form.