24000 Litre
3000mm height
3500mm diameter
Price $2930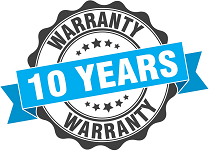 All our water tanks are supplied with:
Inlet mozzie strainer
Brass outlet
90mm Overflow
24,000 Litre Round Rainwater Tank
Ensure you have enough collected rainwater for domestic or low level agricultural use by installing a 24,000L round water tank from All Oz Tanks on your property. Built from a single sheet of heavy-duty, UV stabilised food-grade polyethylene and certified to water tank standard AU/NZS4766, the 24,000 litre round rainwater tank can be used for a wide variety of applications.
Standard features include:
1) Mosquito proof inlet
2) Leaf strainer
3) 90mm overflow
4) Brass outlet
5) Great choice of colours!
You'll also be provided with the manufacturer's full warranty of 10 years, ensuring you have complete peace of mind. All Oz Tanks offers the most competitive prices and deals on 24,000 litre round water tanks in Melbourne – get in touch with us today to see how we can help you.