2200 Litre Squat
1285mm height
1600mm diameter
Price $720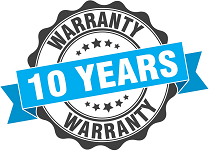 All our water tanks are supplied with:
Inlet mozzie strainer
Brass outlet
90mm Overflow
2200 Litre Squat Water Tank
If you're looking to buy a squat water tank in Melbourne, this 2200 litre option is an ideal choice. With a height of 1285mm and a diameter of 1600mm, this squat water tank is suitable for backyards and other areas where height is an issue. Whether you want to enjoy clean, fresh drinking water or you need a sustainable water source for watering the garden, this durable polyethylene tank is the perfect solution.
To learn more about our 2200 litre squat water tank, contact the experts at All Oz Tanks today by calling (03) 9782 6140.