2008 Litre
2150mm height
550mm width
2400mm length
Price $970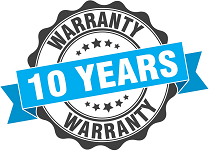 All our water tanks are supplied with:
Inlet mozzie strainer
Brass outlet
90mm Overflow
2008 Litre Super Slimline Water Tank
Need an extra slim option that goes beyond our standard slimline tanks? Our 2008 litre super slimline water tank has a width of just 550mm, making it suitable for areas that couldn't otherwise accommodate a water tank. Whether you want to collect water to use in the garden or want to enjoy fresh and clean drinking water, this tank is sure to meet your needs with its generous capacity and durable polyethylene construction.
To learn more about our 2008 litre super slimline water tank, get in touch with All Oz Tanks today on (03) 9782 6140.