2000 Litre
2050mm height
895mm width
1500mm length
Price $1120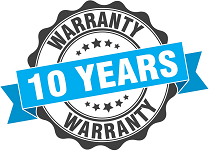 All our water tanks are supplied with:
Inlet mozzie strainer
Brass outlet
90mm Overflow
2000 Litre Slimline Water Tank
The 2000 litre slimline water tank from All Oz Tanks is perfectly suited to residential properties, with a slim form that won't take up too much room. Made from tough polyethylene and certified to Water Tank Standard AS/NZS 4766, this rainwater tank delivers the ultimate in durability, ensuring it can withstand Melbourne's harsh weather conditions.
Whether you're looking to reduce your water bills or you want more water you can responsibly use in the garden, the 2000 litre slimline water tank provides a fantastic solution. Available with a ten year manufacturer's warranty, contact All Oz Tanks today to learn more or place an order.