2000 Litre Standard
2010mm height
680mm width
2000mm length
Price $795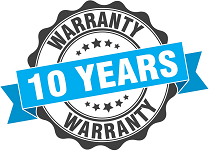 All our water tanks are supplied with:
Inlet mozzie strainer
Brass outlet
90mm Overflow
2000 Litre Slimline Water Tank
If you're looking to save money on water bills and provide a long term investment for your property, the 2000 litre slimline water tanks from All Oz Tanks is a fantastic choice. With a generous capacity and a compact form, this water tank strikes the perfect balance between style and function, making it an ideal addition to any residential Melbourne property.
Constructed from UV-resistant polyethylene to withstand even the harshest conditions, the 2000 litre slimline rainwater tank is certified to Water Tank Standard AS/NZS 4766 and comes with a ten year manufacturer's warranty. To learn more or to place an order, get in touch with the team at All Oz Tanks today.