1600 Litre
2100mm height
700mm width
1520mm length
Price $1025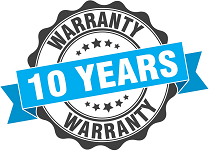 All our water tanks are supplied with:
Inlet mozzie strainer
Brass outlet
90mm Overflow
1600 Litre Slimline Rainwater Tank
Looking to save money on your water bills while doing your bit for the environment? The 1600 litre slimline water tank from All Oz Tanks offers the perfect solution, with a compact form that ensures it will fit onto most residential Melbourne properties. This Melbourne water tank is made from UV-resistant polyethylene that's durable enough to withstand most weather conditions, and is also provided with a ten year manufacturer's warranty.
To learn more about our 1600 litre slimline rainwater tank, contact the experts at All Oz Tanks today on (03) 9782 6140. We can help you select the best tank to suit your specific needs as well as your budget.