1000 Litre Super Slim
1795mm height
400mm width
2000mm length
Price $690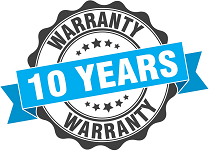 All our water tanks are supplied with:
Inlet mozzie strainer
Brass outlet
90mm Overflow
1000 Litre Super Slimline Water Tank
Have a small or uniquely shaped space that won't accommodate the dimensions of a typical round water tank? If you require a more compact solution, our 1000 litre super slimline water tank may be the perfect choice. Measuring 1795mm in height, 400mm in width and 2000mm in length, this tank is designed to fit into spaces that aren't suitable for round tanks. It's also constructed from polyethylene to withstand tough Australian conditions, making it perfect for Melbourne backyards.
For more information about our 1000 litre super slimline water tank, call All Oz Tanks today on (03) 9782 6140.