900 Litre
1165mm height
1150mm diameter
Price $580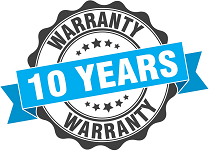 All our water tanks are supplied with:
Inlet mozzie strainer
Brass outlet
90mm Overflow
900 Litre Round Water Tank
Perfectly designed for suburban Melbourne backyards, the 900 litre round rainwater tank from All Oz Tanks is the perfect choice for homeowners looking to reduce their water bills. Made from food-grade, UV stabilised polyethylene and certified to Water Tank Standard AS/NZS 4766, the 900L round water tank comes with great features including:
1) PVC overflow with mosquito strainer
2) Extensive choice of colours
3) Brass tank outlet
4) Inlet strainer
In addition to these, you'll also enjoy a generous 10 year manufacturer's warranty.
All Oz Tanks is proud to be one of the leading suppliers of 900 litre round rainwater tanks in Melbourne. Browse our range and discover what we can do for you.