5000 Litre
2175mm height
1020mm width
3100mm length
Price $1860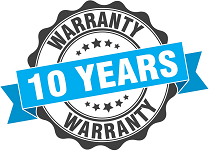 All our water tanks are supplied with:
Inlet mozzie strainer
Brass outlet
90mm Overflow
5000 Litre Slimline Water Tank
The idea of being independent and self-sufficient is an enticing one for Melbourne families. At All Oz Tanks, our 5000 litre slimline water tanks can help reduce your reliance on the public water service and allow you to use rainwater for a range of sustainable and environmentally friendly purposes.
Certified to Water Tank Standard AU/NZS 4766, this 5000L slimline water tank is manufactured from durable polyethylene and is protected against Australia's unique climate conditions, including the harsh UV rays from the Sun.
At All Oz Tanks, our only goal is to provide you with the highest quality 5000 litre slimline rainwater tanks available. Make us you first and only choice – call us today on (03) 9782 6140 for a custom quote.