31,700 Litre
3040mm height
4100mm diameter
Price $3700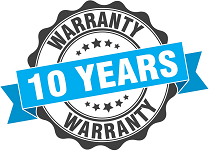 All our water tanks are supplied with:
Inlet mozzie strainer
Brass outlet
90mm Overflow
31,700L Round Water Tank
When you install the 31,700 litre round rainwater tank on your suburban or rural property, you'll be able to store a significant volume of water for an extensive range of domestic and rural purposes. Available from All Oz Tanks, this 31,700L round water tank is made from heavy-duty, UV stabilised food-grade polyethylene and has been certified to water tank standard AU/NZS4766.
Features included as standard are:
1) 40mm brass outlet
2) 400mm leaf strainer
3) 90mm overflow
4) Mosquito strainer
5) Extensive choice of colours to select from
You will also be supplied with the manufacturer's full ten year warranty. When it comes to the best deals on 31,700 litre round rainwater tanks in Melbourne, there's only one name you need to turn to – All Oz Tanks. Get in touch with us today.